Dr. Frederick's Original Sport Bunion Pad & Toe Spacer Set -- 2 Pieces
for Active People with Bunions
Dr. Frederick's Original Sport Bunion Pad & Toe Spacer Set -- 2 Pieces
for Active People with Bunions
Get Free US Shipping Free US shipping on orders over $25! Most orders ship within 1 business day.
Get Back To It Guarantee Your results are our top priority. It's part of who we are as physicians. So if your purchase doesn't help you get back to doing what you love in 30 days or less, we'll find something that will or we'll give you your money back. That's our promise to help you Get Back to the Original You.
Subscribe & Save Save 10-20% and get free shipping FOREVER on all subscription orders in the US!
SET OF 2 SPORT SHIELDS: Need a refill of your favorite pair of gels from our 8 Piece Kit? Buy only the pair you want. Made from super soft flexible gel.
DESIGNED FOR A DIVERSE LIFESTYLE: Designed to prevent twisting and bunching. We know that you do more than just sit around all day. Our gels are designed to stay in place with active movement.
POSTPONE YOUR NEED FOR SURGERY: Nothing can replace corrective bunion surgery, but our cushions, pads, spacers, and shields often provide enough relief that you can get back to your normal routine if you are hamletive about your options. Stop struggling with foot pain and find immediate relief with our standard shields.
DEVELOPED IN CONSULTATION WITH SPECIALISTS: We developed Dr. Frederick's Original Bunion Pad & Spacer Kit in consultation with an orthopedic surgeon to ensure that you receive the highest quality and best pain relief possible.
PLEDGE TO ALWAYS BE ETHICAL: The team at DFO is headed by medical professionals and will never make unfounded claims about the benefits of our products. This product is designed for pain relief both before and after surgical intervention. Some competitors offer a 'cure', but complete resolution with these and similar devices is not typical and usually requires surgical intervention.
Customer Reviews
02/03/2020
Anonymous
United States
I recommend this product
My crooked toes.
I was really hoping the items I bought from you would help my aching feet. I am very happy to say that they are exactly what I needed!! Thank you so much for making me so happy!!
07/24/2019
Sharon L.
United States
I recommend this product
I'm still hiking!!
Amazing!! (And painfree!!) I hiked for six days in the Bridget-Teton national forest!! Which included hiking up smokehouse mountain! We saw two grizzly bears, one moose and many elk, mule deer and other critters!! I have some great pictures if there's a way to send them to you?! I couldn't have done it without your product!!!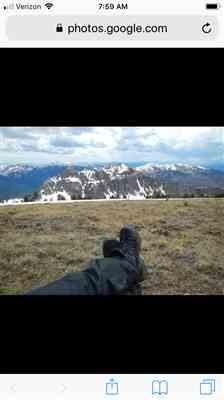 Liquid error: Error in tag 'section' - 'product-recommandations' is not a valid section type